Broad experience . . . Unique perspectives
Andrew W. Durnford
Founder/Principal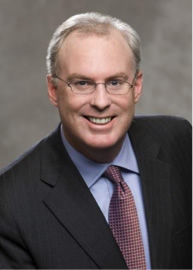 Andrew Durnford is the Founder and Principal of White Point Capital.
Leveraging his extensive experience as both a senior bank executive in Canada and a senior investment banker in Canada, Europe and the United States, he provides a broad set of specialized advisory services including M&A, capital raising and facilitating strategic partnerships for leaders of established companies, financial institutions and private equity firms through to early stage financial technology companies.
In addition, Mr. Durnford, an Institute Certified Director, has served as an Independent Director on two for-profit boards. He is currently an Independent Director and member of the Risk Committee of Manulife Bank of Canada, a wholly-owned bank subsidiary of Manulife Financial with approximately $27 billion of assets. In addition, he served as an Independent Director and Chair of the Audit Committee of Dundee Acquisition Limited, a limited life Special Purpose Acquisition Company ("SPAC") listed on the TSX and controlled by Dundee Corporation. In the not-for-profit sector, he is a member of the Lakefield College School Finance and Audit Committee and a Trustee of the Lakefield College School Foundation and a member of its Finance/Audit and Investment Committee. Mr. Durnford has also served on a number of CEO advisory boards for emerging technology companies active in the financial services sector.
Previously, Andrew was a senior executive in a variety of operating and corporate roles at TD Bank Group including Senior Vice President, Personal & Indirect Lending, Senior Vice President Real Estate Secured Lending, Product, Senior Vice President Corporate Services (Real Estate management and Strategic Sourcing) and Vice President and Special Assistant to Ed Clark, the President and CEO of TD Bank Group.
Andrew spent the largest part of his career as an investment banker providing strategic and financing advice to leading domestic and international corporations. At TD Securities, he was a Managing Director and Group Head of the Diversified Industries Investment Banking Group with a particular focus on the retail, consumer products, transportation and aerospace sectors. His clients included Air Canada (Lead Manager $550MM IPO), Adolph Coors (US$6B merger with Molson Inc.), and Metro ($1.7B acquisition of Dominion Stores). Prior to returning to Canada to join TD Securities, he spent 14 years in London and New York as an investment banker primarily focused on mobile telecommunications advising the most prominent and innovative companies active in the sector such as Orange PLC which he advised on its US$40 billion sale to France Telecom. He was a Managing Director of Credit Suisse First Boston ("CSFB") based in London. He joined Salomon Brothers in New York and later on moved with the firm to London before joining Donaldson, Lufkin and Jenrette ("DLJ") which was subsequently acquired by CSFB.
Andrew is a graduate of Harvard Business School (MBA) and Queen's University (B.Com).   He is also an Institute Certified Director (ICD.D) after completing the Rotman School of Management's Directors Education Program at the University of Toronto.